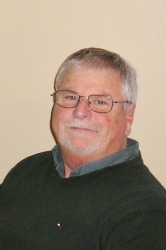 | Michael Toomey & Associates, Inc.
Michael Toomey & Associates, Inc.
359 North Main Street
North Brookfield, MA 01535
Email Phone: (508) 867-2800 Fax: (508) 867-4516
About Mike
Mike has over 20 years experience in the Real Estate industry in central Massachusetts including the Brookfields, Spencer and the surrounding towns. He is a life long resident of the area with family ties dating back to 1900. Specializing in residential Real Estate, Mike is also a licensed Builder and has built many quality homes in the area. He finds it very satisfying and rewarding putting a first time buyer in a home. (The American Dream). Mike has been a member of the Mass Assoc. of REALTORS and National Assoc. of REALTORS since 1986 and the Builders Association of Central Mass and National since 1987 and a proud member of the Lions Club of the Brookfields since 1976. Thinking of buying a home or building a new home, call Mike and he will be happy to put his expertise to work for you.